"God of War 3 is a great end to Kratos' console trilogy. It's not perfect, with some uneven storytelling and progression here and there, but it's still a fantastic overall package. The combat is stellar once again, it's bloodier than ever, and it is one of the best looking game ever released. I still think God of War II is the best in the trilogy, but Sony Santa Monica did a great job closing up Kratos' journey for revenge."
G
od of War 3 Remastered for PlayStation 4 recaptures the thrill of the threequel, thanks to the addition of 1080p resolution, a steadier frame rate that usually sits around 60 frames per second, and high-definition textures and lighting effects. These graphical touch-ups make Kratos' final quest for vengeance against the Olympian gods even more beautifully gory (though not quite enough that it could pass for a game specifically built for the PS4). The "meh" plot remains a weak point, but the excellent combat and action-platforming reminded me why I love this ultra-gory series.
God of War 3 is a strange place for Sony to start remastering the series, since it picks up right where God of War 2's cliffhanger ending left off, and assumes you've played all the previous entries (including Ready at Dawn's excellent Chains of Olympus and Ghost of Sparta for PSP). There's a brief recap video, but it's not quite enough to give you the context you need if you've never played before. That makes it tricky to recommend to the uninitiated, because newcomers may wonder why half the Olympians are already dead when the story starts, or why Kratos is so callous toward people who claim to be his allies.

Even knowing all that came before, I still consider God of War 3's story to be the weakest in the trilogy. Specifically, I don't like the way characters like Hermes and Hercules are introduced and summarily dismissed, and the anticlimactic ending still leaves a bad taste in my mouth.
It's hard to stay mad at a game that's so pretty, though. God of War 3's already impressive graphics aged reasonably well over the past five years, and are even better with modern textures and lighting. Walls in Olympia gleam more brightly and shadows in Hades flickr more ominously. Blood sprays through the air with the elegance of a leaping ballet dancer. Kratos, too, is much improved: his armor is wrought with fine detail and is oft-splattered in shiny gore. It may be strange to say violence has a beauty to it, but the glossy HD graphics make even the macabre pretty.
The only stumble in the graphical fidelity came when I ran into characters like Helios and Hephaestus, who for some reason weren't given the same attention to detail as Kratos. Even with better lighting and color, their lower-res textures make them look a bit off, and serve as a reminder that this game was made for a previous generation of hardware.
On the bright side, its last-gen origin also means everything runs much better. The original PS3 version of GoW 3 hovers between 30 and 40 frames per second during gameplay, which is nice, but the Remastered PS4 version is significantly smoother. It's not locked at 60 frames per second, but it was usually up there, and never dipped to a noticeable degree.
Other than that extra layer of smoothness, Kratos' combat mechanics aren't tweaked in any way - but why should they be? They represent some of the best third-person action of their time, and they hold up well in 2015. Kratos can quickly switch between multiple weapons like Hades' Claw and Apollo's Bow with a simple tap of the D-pad or L2 trigger, combos are easily performed with simple combinations of face buttons, and other than the occasionally iffy platform jump and awkward flight sequence (which requires you to dodge and weave incoming objects while flying), Kratos moves responsively.
The fixed camera was the only real issue I had; it's tricky to fight a pair of minotaurs when there's a giant pillar blocking the view, for instance. I also missed a couple of treasure chests, since there's no easy way to pan the camera around and check for hidden crevices, though I was able to snag them by revisiting those rooms later.
I was happy to find the platforming still holds up well, and I had a good time using my Blades of Exile to leap over deep caverns, negotiate narrow cliffs, and avoid crumbling temple ruins. It's during these moments that God of War 3's sense of scale becomes jaw-dropping: Kratos' hulking frame looks tiny compared to the stone statues of the Underworld Judges in Hades, and almost ant-like when he's running atop Cronos and Gaia, Titans whose bodies are full-fledged levels.
Most of the environmental puzzles are fun as well. They're challenging, but never too difficult or frustrating. Certain stages, such as the Palace of Hades, are cleverly designed, with an array of levers and props like steaming cauldrons that lift Kratos high in the air. Some of the puzzle solutions struck me as unnecessarily brutal to the point of being a tad distasteful (like using an innocent woman as a literal cog in a wheel), but then again, this is Kratos we're talking about here - at least it's consistent with his character.

God of War 3 Remastered also comes with all GoW 3 DLC (including a couple of fun Challenge Modes that handicap you to make destroying enemies tougher), plus a new Photo Mode that lets you pause and take screenshots of Kratos in action. The latter is a cool concept, but I hate how mashing the wrong button during battle brings it up; it interrupts the action. The good news is that I got a couple of pretty awesome photos of Kratos raining gory terror on his enemies.
Pros
Good visual update
Great combat
Impressive scale
Cons
Weak story
Fixed camera angles
The Verdict
God of War 3 was an impressive feat for its day, and it still impresses today in God of War 3 Remastered. Its beautiful graphics are prettier than ever, and a higher frame rate adds more fluidity to the action. The story will be confusing to newcomers, as it picks up right in the middle of the saga, but the exciting combat and epic set pieces hold up exceptionally well.
Screenshot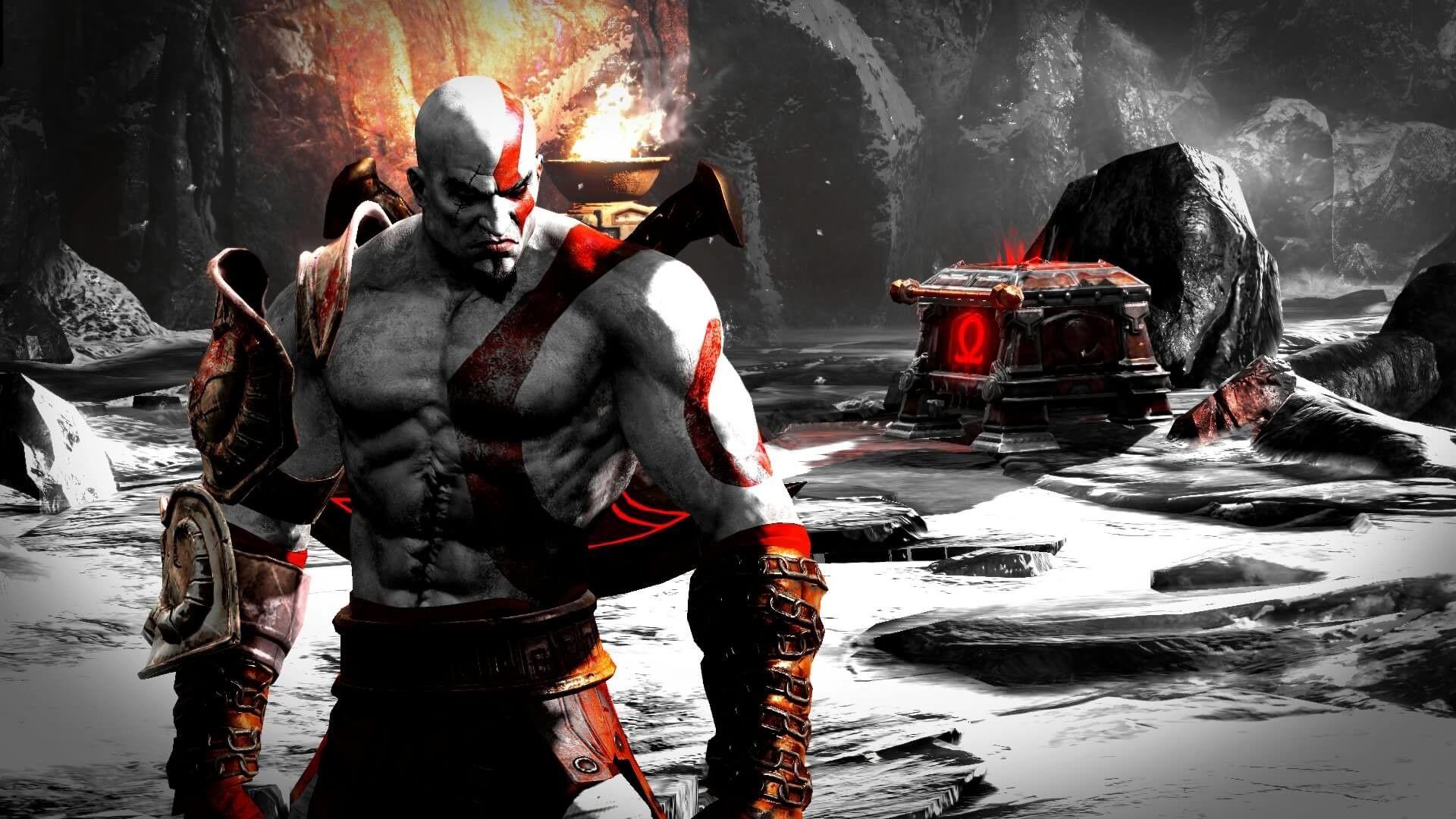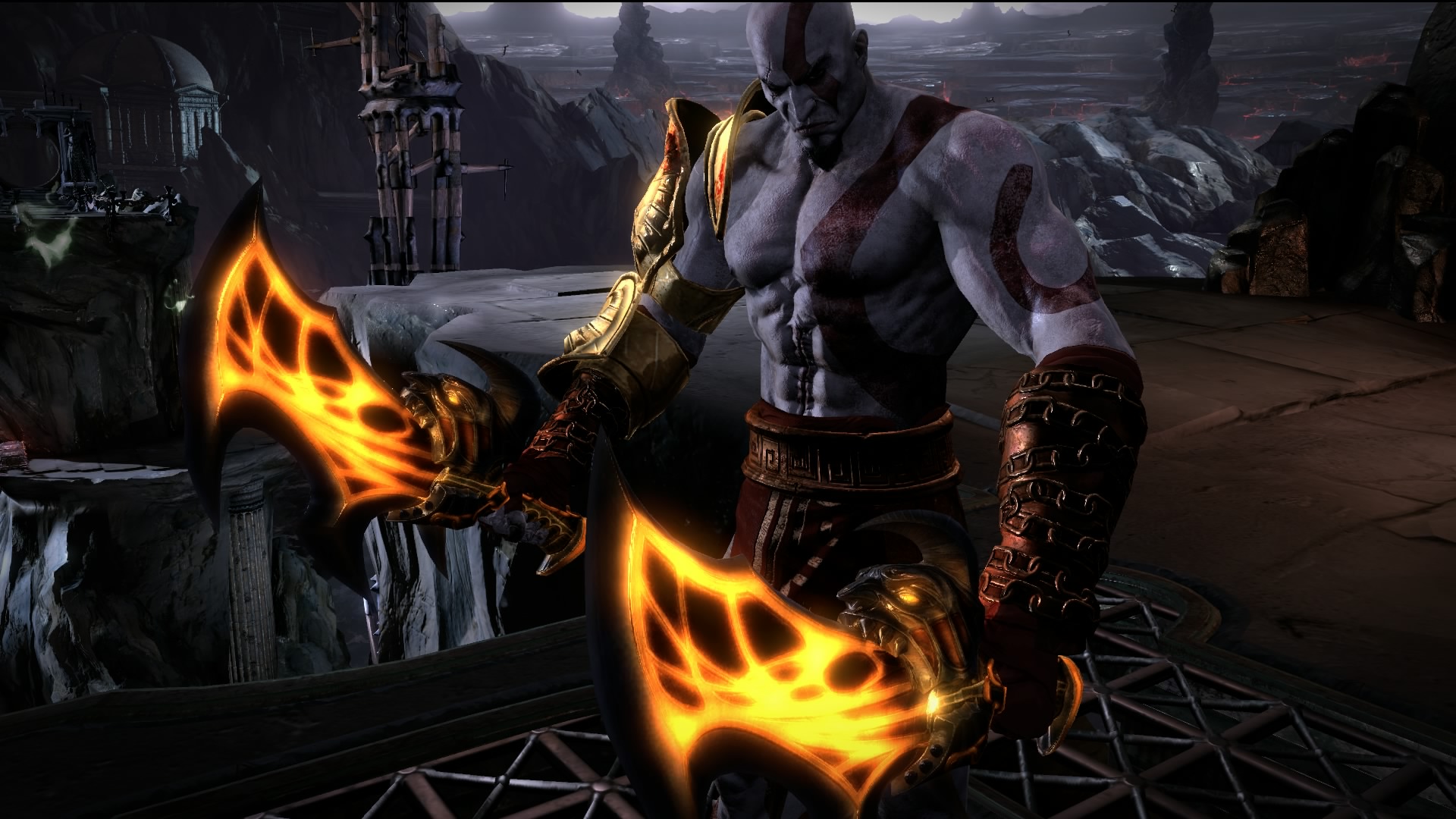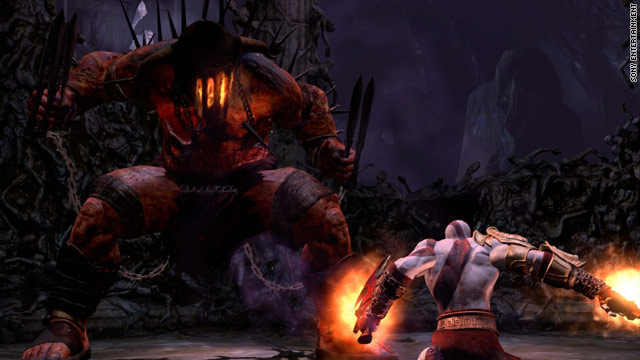 System Requirement
In order to play God Of War 3 on your PC, your system needs to be equipped with at least the following minimum specifications:

Operating System: Windows 7 and the KB3135445 platform update
Processor: AMD Athlon X2 2.8 GHZ or Intel Core 2 Duo 2.4 GHZ
Ram: 4GB or more
Free Hard Drive Space: 55GB
Processor: AMD Athlon X2 2.8 GHz or higher; Intel Core 2 Duo 2.4 GHz or higher
Graphics Card: AMD Radeon 3870 or higher; NVIDIA GeForce 8800 GT or higher

For the best God Of War 3 PC experience, however, we recommend having a system equal to or better than than the following specifications:

Operating System: Windows 8 64-bit or Windows 10
Processor: AMD Six-Core CPU; Intel Quad-Core CPU
RAM: 8GB
Free Hard Drive Space: 75GB
Graphics Card: AMD Radeon 7870 or higher; NVIDIA GeForce GTX 660 or higher
Graphics Memory: 3GB
Download Link